Answer Detailed Questions


What Is a Will and Why Do You Need it in a Divorce
Protecting one's property and rights is a familiar battleground during the divorce process. Dealing with child custody and division of marital assets often takes a lot of time and effort, even if the spouses arrange a simple, uncontested process. Yet, a crucial detail regarding custody and property is often overlooked due to a weak understanding of the subject. We are talking about a Will. We want to shed light on why you should make or change a Will and how OnlineDivorce.com can help you deal with this issue.
A Will is a significant matter a person should consider while preparing for the divorce process. Although many people believe that the dissolution procedure revokes or amends their previously written Will, this assumption is wrong. The fact is that ignoring the necessity of a Will may cause severe consequences for the divorcee's assets and property.
Why it is worth redoing the Will immediately after the divorce
If a person already has a Will, divorce does not revoke it. Instead, the Will written during the marriage remains valid, but this document considers the ex-spouse similar to if they were dead. Such a case may fall under the rules of intestacy, meaning that how the property shall be divided can be determined by the rules of intestacy instead of by the provisions of the Will. Judges or state officials may have broad discretion to distribute the disputed property.
Divorce does not make a Will made before the marriage valid. The rules of intestacy may apply unless a current Will defines who gets what in the event of the spouse's death.
Absence of a relevant Will may affect the person's current plans regarding giving an inheritance to other family members, children from a new marriage/relationship, etc.
A new Will allows divorcing parents to independently decide who should get custody of their child, basing their consideration on the relevant circumstances that take place after the breakdown of the marriage.
A Will makes receiving an inheritance more straightforward, even if the inheritor was eligible for the same share under the rules of intestacy.
Don't put it off for later!
Commitment to customers
Our tools have helped over 500,000 people get a quick and stress-free divorce while saving money in the process.

Court approval guaranteed
If the court doesn't approve the forms, we refund the customer's money.

We offer the best (no hidden charges) price on the internet
Our tools have helped complete over 500,000 cases

Simple guided online process
Our easy-to-follow instructions walk the client through the process
Save money
Clients save at least $1,700 on lawyer fees

Online customer support
Our dedicated customer care team provides instruction throughout the process

Available on any device
Handling divorce papers online has never been more convenient
How OnlineDivorce can help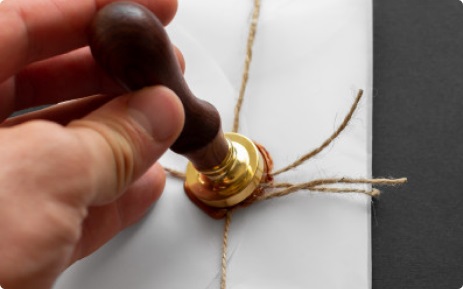 How OnlineDivorce can help
Being your trusted partner in preparing all the necessary divorce papers, OnlineDivorce.com provides relevant Will and Testament forms and an easy step-by-step process of completing them with minimal time and costs without leaving home.
Don't put it off for later! Answer a short interview right now, and using your answers, we will be able to immediately create a unique document, available for viewing in your OnlineDivorce personal account.