Online Divorce in Iowa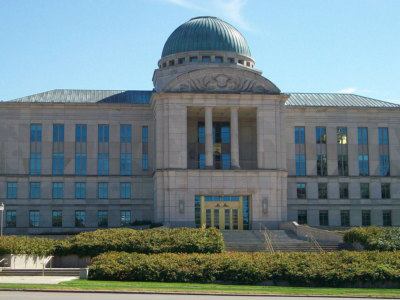 Online Divorce provides qualitative and approved by the court Iowa divorce papers. The information below will help you understand more about the divorce in Iowa. However, if you feel any doubt or insecurities, we will help you figure out how get your divorce form documents quickly and correctly filled out according to the rules set by the state without hiring an Attorney. onlinedivorce.com provides quick and inexpensive services of online divorce in Iowa. We guarantee that in a short time you will receive the correct Iowa divorce documents with specific circumstances of your divorce, as well as a detailed instruction on what to do next.
Below you can find common steps of how to get a divorce in Iowa:
1
You can divorce in Iowa only because of non-fault reasons. This means that you need to prove that your relationships are irretrievably broken and there is no likelihood that to restore them.
2
You need to be Iowa resident in order to file for divorce in this state. The most difficult thing about it is that you need to live in Iowa for at least one year in order to file for divorce in this state.
3
You need to wait 90 days to the dissolution of marriage becoming final.
4
You must fill all the necessary forms and add special documents. In the situation there are 3 choices:

The first one, you can do it by yourself and spend a lot of time calling to your friends and relatives and searching the internet in order to find out what forms you need to fill and how to fill them accurately.

The second one, you can ask an attorney to help you choose the appropriate documents and to fill all the necessary forms. It is obviously that the attorney will cost you a lot of money that you do not want to spend. As the result you will be very upset as filling the forms this is just the beginning of the divorce process and all money for divorce will have gone by that time.

The third one, you can ask Online divorce for a help and this will cost you many times less than an attorney and you will save your time. Most of people do not like filling forms and dealing with documents. We know it.
That is why Online Divorce is always there to help you with:
- choosing appropriate divorce form documents that correspond to your divorce case;
- filling these documents out according to the rules of Iowa;
- saving your time for all the divorce issues;
- saving your money you are going to spend for an attorney.
5
The last step after filling you forms you need to have 3 copy of each document (one for you, one for your spouse and one for the court) and file all this documents to the court.
Residency:
Most of people know that in the USA the law changes from state to state. That is why it can make a divorce in Iowa a very difficult process.
It is important to know that in Iowa either you or your spouse have to live in Iowa for at least 1 years and after than you can file for divorce in this state.
In comparison with Iowa where you need to stay in the state for at least 90 days, Iowa is a quite strict state.
Once you decided to file for divorce in Iowa, and neither you nor your partner have not lived there for 1 year, you can consider another state for applying if you do not want to wait.