Online Divorce in Aleutians West Census Area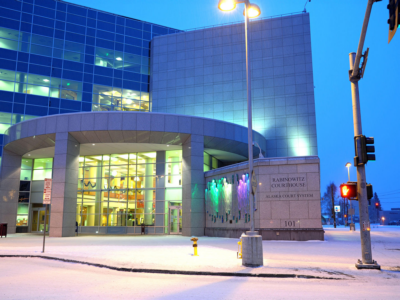 Please note: OnlineDivorce.com in Aleutians West Census Area, Alaska, is a divorce document preparation service, not a law firm. Online Divorce is not eligible to provide legal advice. All the information below is for informational purposes only.
As one of the largest online divorce companies in the US, OnlineDivorce.com has prepared documents for the dissolution of marriage for hundreds of Alaskan couples. Aleutians West Census Area distinguishes between divorce and dissolution, making the latter a simplified procedure of legally ending one's marriage. Whereas a divorce is usually a contested legal process, dissolution is when both spouses 100% agree to the terms of their divorce and have no contest over property division, allocation of debts, custody, and visitation, and child support, and alimony.
It turns out that uncontested divorces (dissolutions with simplified procedures) can be filed without a lawyer if divorcing couples are familiar with how to do it and what documents to submit. OnlineDivorce.com helps prepare divorce documents, guides through the filing process, and informs of the required steps. For one, it enables divorcing spouses to have a Do-It-Yourself divorce where you file the paperwork by yourself.
Recently, DIY divorces have gained popularity because many people question the necessity to pay sky-rocketing legal fees. Indeed you shouldn't have to if you and your spouse can discuss your options in a civilized manner and agree on all the terms of your divorce. The only thing you may need is to meet some filing requirements for a divorce in Aleutians West Census Area. OnlineDivorce.com ensures you know the residency requirements and legal reasons to file for divorce and the documents you receive will be error-free and come with a 100% court approval guarantee.
The divorce forms vary by state and even county. OnlineDivorce.com provides state-specific court-approved printable forms for our clients to be completed without hassle wherever you are most comfortable. Editing is possible at all times without additional charge. When your court forms are ready, you simply follow OnlineDivorce step-by-step filing instructions. All divorce paperwork must be filed in person at a local courthouse.
As a premium online divorce solution, OnlineDivorce.com saves you time and money by assisting you to file for an uncontested divorce.