Online Divorce in Coconino County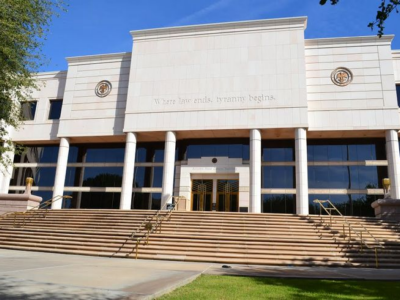 Please note: OnlineDivorce.com in Coconino County, Arizona, is not eligible to provide legal advice. Being a document preparation service, not a law firm, Online Divorce provides the information below for informational purposes only.
The easiest and fastest way to get a divorce in Coconino County, Arizona, is by not contesting the case. Nowadays, the majority of couples across the US prefer an uncontested dissolution to avoid lengthy and costly litigation. An uncontested dissolution of marriage means that the spouses settle all the disputed issues of their case out-of-court, by signing a Settlement Agreement. By opting to have an uncontested divorce, the spouses will have a lot of options on how to arrange the entire process from collaborative divorce, mediation, and counseling to do-it-yourself divorce.
However, filing for divorce on your own may be complicated even if the spouses want to part amicably. There are lots of legal papers needed to be filled out, and sometimes, it can take a lot of time to sort through them all and complete them correctly. In such a case, OnlineDivorce.com provides a quick and affordable solution.
OnlineDivorce.com has already helped thousands of couples get a divorce without a lawyer in Coconino County, making the dissolution process as simple as possible.
As a document preparation company, OnlineDivorce.com provides an inexpensive and efficient service. The customer can start the case online by answering a questionnaire, and receive the completed printable divorce paperwork kit within two days by email. Online Divorce takes into account the Family Law of the state and the local rules of a specific county, to provide the correctly completed documents and guarantees that the court will approve them. The spouse who initiates the case needs just to print the ready forms, sign them, and file for divorce in the Superior Court of Coconino County.
When legal paperwork is an issue, Online Divorce in Coconino County is a cheap, fast, and reliable alternative to using an attorney's help in an uncontested case. Step-by-step guidance through the process makes using this online service simple, and the customer support team is always available to answer any questions.