Online Divorce in Washington County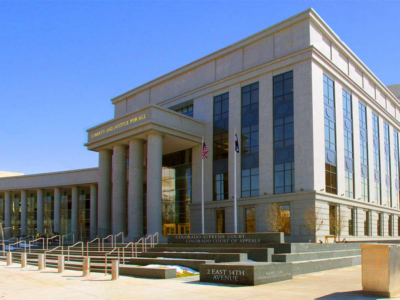 Please note: OnlineDivorce.com in Washington County, Colorado, is a divorce document preparation service, not a law firm. Online Divorce is not eligible to provide legal advice. All the information below is for informational purposes only.
A dissolution of marriage is challenging because children, property, and hurt emotions are involved. Plus, to decide on child custody and divide assets, a divorcing couple should also be aware of Family Law and local rules in the state where they live. It can become overwhelming and be difficult to do without some help. So OnlineDivorce.com is here to assist you. Use OnlineDivorce.com, and you will see that filing for divorce in Colorado has never been more comfortable or more affordable than it is now.
If you and your spouse agree to have no contest over divorce-related matters, you can have an uncontested divorce. An uncontested divorce means that you have no intention to take your divorce case to trial and want to resolve child custody, alimony, and property division amicably. Besides, having an uncontested divorce in Colorado can be a Do-It-Yourself case where you handle it on your own without hiring attorneys. It is the easiest way to get a divorce, as Colorado is a no-fault state, and neither spouse is required to specify their grounds for divorce to start the proceedings. You simply fill out the paperwork and file it with the court.
Given that most people do not have legal experience and may feel somewhat intimidated by completing divorce documents, OnlineDivorce.com greatly simplifies the paperwork processes so that divorcing spouses do not need to waste their time studying laws and searching the Internet.
Based on your answers to a questionnaire, OnlineDivorce.com will select and complete the necessary forms for your divorce case. Your printable legal forms will be available within two business days. OnlineDivorce.com also gives easy-to-follow filing instructions and a self-help guide to assist you.
Using OnlineDivorce.com is the fastest way to initiate a divorce in Colorado. You can get the divorce paperwork completed from the comfort of your home and be confident that everything is done correctly. All that is left to do is file the divorce paperwork with a local courthouse. Everything can be done without a lawyer.
Before starting, get familiar with the divorce procedure and how to get a divorce in Colorado.