Online Divorce in Middlesex County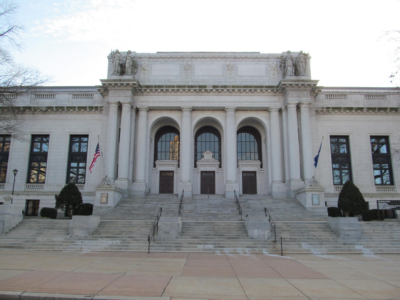 Please note: OnlineDivorce.com in Middlesex County, Connecticut, is a divorce document preparation service, not a law firm. Online Divorce is not eligible to provide legal advice. All the information below is for informational purposes only.
Whoever has gone through a divorce will attest that it was one of the most stressful and emotional experiences in their life. It's no wonder many people dread filing for divorce and turning the page to start a new life.
However, it does not necessarily have to be like that. Onlinedivorce.com is the perfect solution for couples who seek a dissolution of their marriage and want to handle it quickly and efficiently.
The easiest way to do so in Middlesex County is to have an uncontested divorce by yourself. If both parties agree on all the issues and do not need to hire additional specialists to divide assets and mediate child custody, the cost of divorce can be considerably low.
For such cases, Onlinedivorce.com is a documents preparation service that will provide you with printable and cheap court forms required for your unique case.
Furthermore, Connecticut has its own unique family laws and legal terms which you should get familiar with before commencing your divorce proceedings. For example, the spouse who files for divorce is referred to as the plaintiff ('petitioner' in other states) while the other spouse is called the defendant. The divorce paperwork is often referred to as the complaint, by the name of its chief document (which in other states is known as a Petition for Dissolution), alongside other forms, such as Summons and Notice of Automatic Court Orders. To help you with these legal terms and nuances, we gathered important information on basic divorce processes in Middlesex County along with references to Connecticut divorce law to save you time, money, and effort.
Thus, if you decide to have a DIY divorce on your own, you will want to be sure that you understand all the legal matters correctly and are informed about your legal rights and all potential outcomes to your divorce case. Take your time studying these divorce procedures and local rules. And file the divorce papers whenever you are ready.
Divorce in Connecticut has many stages, but filing for divorce is the first and easiest one. Fill out the divorce paperwork and file them with the court, officially initiating the divorce proceedings. To make this first step in Middlesex County, OnlineDivorce.com is here to help you. We provide all the necessary legal forms for your case (with children or without children and with or without marital property) in Middlesex County where you or your spouse resides and complete the forms using the information you provide in an online questionnaire.
If you think that filing for divorce costs too much because you need to hire an attorney, don't. The State of Connecticut provides a number of inexpensive options to get a divorce without a lawyer. In Middlesex County, divorcing couples can choose do-it-yourself divorce, mediation, and documents preparation services like OnlineDivorce.com. Our service makes the first step of filing the paperwork easy and affordable.
To understand which steps you should take in your situation in Middlesex County, OnlineDivorce.com has put together a guide on how to get a divorce pro se and all the necessary steps in the Connecticut divorce timeline.