Online Divorce in New Castle County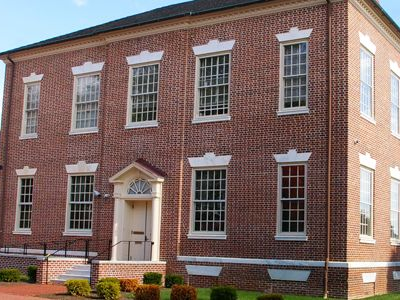 Please note: OnlineDivorce.com in New Castle County, Delaware, is a divorce document preparation service, not a law firm. Online Divorce is not eligible to provide legal advice. All the information below is for informational purposes only.
If you want to have a stress-free divorce in New Castle County, OnlineDivorce.com will assist you with divorce documents preparation. We have helped hundreds of divorcing couples with completing and filing the correct forms. Using details you provide in an online questionnaire, we will determine which state-specific forms your divorce case requires (for example, with children or without) and complete them for you. You'll also learn the required steps in printing out the forms and filing them at a local courthouse.
Severing the marital relationship is a streamlined process that can be typically simple and fast if spouses agree to have an uncontested divorce. It is where they settle all divorce-related issues, such as child custody and property division, by themselves before they appear before the judge. Being able to resolve all issues on your own will result not only in the fastest way to get divorced but the most affordable option because filing for divorce without a lawyer drives divorce price down.
If you feel unsure about how to proceed in a Do-It-Yourself divorce, read about it in great detail on OnlineDivorce.com. You and your spouse can settle all divorce-related matters before filing the divorce paperwork with the court. Or you can file first and sort out the issues during the 6-month waiting period.
Although an uncontested divorce procedure requires the spouses to have no contest over custody, support, and property, some couples may find themselves struggling to agree on some aspects of their post-marital existence. Yet, it is possible to resolve those issues during divorce proceedings through mediation and have an uncontested divorce. The waiting period before the judge reviews your case allows time to agree with your spouse. This will save you costly legal fees and courtroom battles.
OnlineDivorce.com offers the easiest way to have a DIY divorce as quickly as the state-determined divorce timeline allows in New Castle County. Start your new life by initiating your own divorce.