Online Divorce in Maui County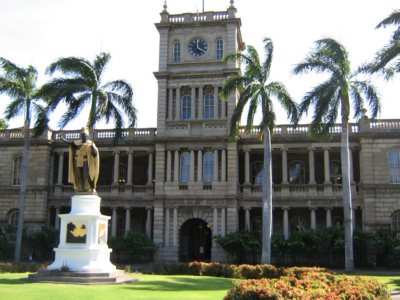 Please note: OnlineDivorce.com in Maui County, Hawaii, is a divorce document preparation service, not a law firm. Online Divorce is not eligible to provide legal advice. All the information below is for informational purposes only.
Like many other US states, Hawaii provides ample opportunities for divorcing spouses to get a Do-It-Yourself divorce without hiring expensive lawyers and embroiling themselves in bitter courtroom battles. In Maui County, divorcing couples can use free self-help resources at a circuit district, legal aid from NGOs, and pro bono programs to get legal advice. But many petitioners would appreciate some assistance throughout the documents preparation stage too. And OnlineDivorce.com ensures petitioners in Maui County complete their divorce documents accurately and correctly.
A divorce document preparation service, OnlineDivorce.com, first asks you some basic questions about your divorce, family structure, and financial situation. This information is used to select and complete all the necessary forms for your case. You will get printable court-ready forms on a computer in two business days. Print them out, sign them, and file them with the court. Additionally, each Maui County divorce kit has filing instructions and guides on necessary steps in an uncontested divorce.
So, what is an uncontested divorce? It is an essential requirement for a DIY divorce. For all the other types of divorce in Hawaii, you will need legal representation, but if you and your spouse agree to have no contest, you can pull off your divorce on your own. Sit down with your spouse and decide how you will handle child custody and visitation time, how much will be paid in child support, whether you will pay alimony, and how you will split the marital property and debts.
In some cases, divorcing couples may deal with divorce-related issues quickly and easily. Other families may require the assistance of real estate planners, mediators, and other experts. You can read about all these aspects and little yet essential details in our guide on uncontested divorce in Maui County.
All individuals want to come away from a divorce financially intact and emotionally unscathed. We offer you an opportunity to start a divorce affordably and easily. OnlineDivorce.com is here to support you by helping with your divorce paperwork and some basic information on Family Law in Maui County.