Online Divorce in Massac County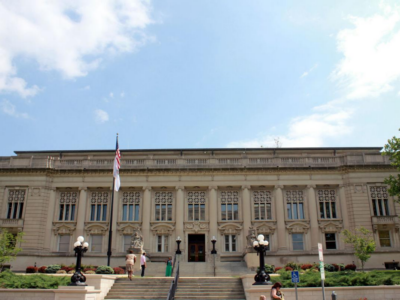 Please note: OnlineDivorce.com in Massac County, Illinois, is a divorce document preparation service, not a law firm, so it is not eligible to give legal advice. The following article is for informational purposes only, aimed to provide clarity and understanding of the basics of a divorce process in Massac County.
Those seeking a quick and inexpensive divorce in Massac County should foremost consider an uncontested divorce. When the spouses can settle their case beforehand, they can avoid a divorce trial and even proceed without a lawyer. In such a case, the OnlineDivorce.com service may be beneficial. In an uncontested divorce, the two most essential steps are reaching an agreement on the terms of the dissolution and preparing all the needed divorce paperwork. OnlineDivorce.com takes on the second one from start to finish.
OnlineDivorce.com completes the divorce forms and documents based on the information provided by the customer, taking into account the Family Law of the state and local rules for the filing process. Since most counties, including Massac County, have their own specific forms and filing requirements, OnlineDivorce.com customizes the paperwork individually for each divorce case.
The service we provide is cheap and fast. In a couple of days, you can receive your printable divorce forms which are ready to be signed and filed. Additionally, Online Divorce gives step-by-step instructions through the process, so that using OnlinDivorce.com can be as easy as possible. Compared to the flat fees charged by an attorney for an uncontested case, our clients save hundreds of dollars preparing their papers without even leaving home.