Online Divorce in Tippecanoe County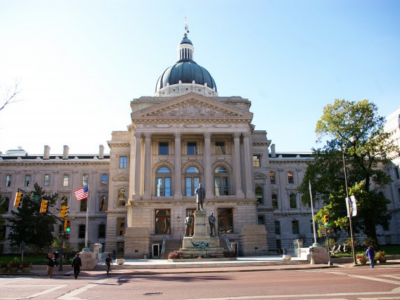 Please note: OnlineDivorce.com in Tippecanoe County, Indiana, is not eligible to provide legal advice. Being a document preparation service, not a law firm, Online Divorce provides the information below for informational purposes only.
The easiest and fastest way to terminate the marriage in Tippecanoe County is to get a divorce by yourself, without a lawyer. This option is available for the spouses who are not going to contest the case. Thus, they need to reach an agreement concerning the essential terms of their separation and write up a Settlement Agreement. After that, they have to select, fill out, and file the divorce documents with the court.
Although an uncontested divorce may seem like a simple procedure, it has its pitfalls. That is why many divorcing spouses in Tippecanoe County use OnlineDivorce.com to avoid the bureaucratic red tape and make the process of divorce as quick, cheap, and easy as possible.
OnlineDivorce.com offers only relevant Indiana divorce forms customized according to your particular case based upon the information provided by you in an online interview. This service takes into account the Family Law of the state, as well as Tippecanoe County local rules, and completes the paperwork in just two days. The customer receives a printable petition for divorce and other required forms via email, along with step-by-step instructions through the filing process. With OnlineDivorce.com, arranging an uncontested divorce becomes straightforward and comfortable.
Using this inexpensive online service helps save time and effort and ensures that the papers are completed correctly and approved by the court with no problems or delays.