Online Divorce in Polk County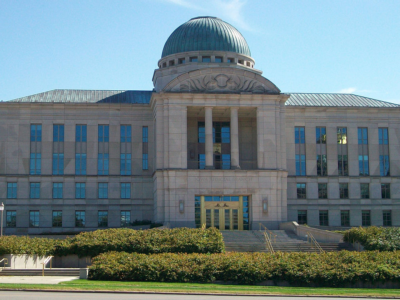 Please note: OnlineDivorce.com in Polk County, Iowa, is a divorce document preparation service, not a law firm. Online Divorce does not provide legal advice, and all the information below is for informational purposes only.
Many spouses who would like to terminate the marriage in Polk County are looking for a quick, easy, and affordable way to handle this process.
The primary condition for avoiding long-drawn and costly litigation is filing for an uncontested divorce. Although negotiating with the spouse can be very complicated, trying to reach an agreement on marital property, child custody, and alimony out-of-court can greatly simplify the divorce procedure and save significant money.
Moreover, some couples may even go through the dissolution process without an attorney. Out-of-court negotiations can be handled using divorce counseling, mediation, and other services.
If the divorce case is simple enough and there is no dispute about the case's material facts, the spouses' task can be limited to the correct preparation of legal paperwork and filing it with the relevant district court in Polk County. At this stage of the process, OnlineDivorce.com offers its assistance to all couples pursuing an uncontested divorce, regardless of whether they have children and marital property or not.
OnlineDivorce is a leading uncontested divorce preparation service with 20 years of experience. We allow divorcing couples to get their divorce forms prepared without leaving home. All legal forms are customized according to the case's peculiarities and the state law and local county rules. Our customers receive printable documents within two business days and can immediately file them with the court, following the step-by-step guidance we provide.
OnlineDivorce in Polk County, Iowa, is a comfortable, secure, and stress-free way to handle divorce paperwork issues.