Online Divorce in Montgomery County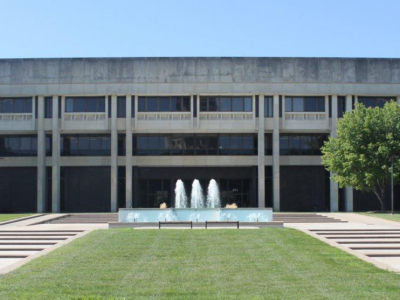 Please note: OnlineDivorce.com in Montgomery County, Kansas, is a divorce document preparation service, not a law firm. Online Divorce is not eligible to provide legal advice. All the information below is for informational purposes only.
The state of Kansas ensures that those spouses who are seeking divorce can do it in a fast and inexpensive way if they agree to have no contest over child custody, support, and property division. Then they can proceed without a lawyer and thus cut down on expenses. To do so, divorcing couples may use the services of divorce document preparation companies such as OnlineDivorce.com available in Montgomery County, Kansas.
If you are about to have a simple divorce, you can find necessary information online and handle your own divorce without expensive legal representation. Not having any experience in filing civil cases, you may want to have some assistance in finding the required forms and filing them correctly. OnlineDivorce.com provides not only state-specific divorce forms and easy to use instructions but also preliminary knowledge of the divorce process to avoid delays and additional expenses.
Although divorce in Montgomery County should not necessarily be lengthy and difficult, divorcing couples often find it stressful to pick the correct forms and understand all the specificities of the divorce proceedings. That is why some guidance and assistance in sifting through the abundance of information on the Internet is helpful. OnlineDivorce.com is eager to provide it for divorcing couples in Montgomery County, KS, as we have extensive experience in affordable Kansas divorces.
To get a divorce in Montgomery County, you must fill out state-specific divorce court forms and file them with the local courthouse. Answer a questionnaire to make sure your case qualifies for an uncontested divorce and OnlineDivorce.com will get you printable forms and detailed filing instructions.
Dealing with all the formalities of an impending divorce can be overwhelming but with the assistance of OnlineDivorce.com, the process can be much less stressful and tedious. In fact, it is quicker and easier than if you do it on your own. By using the online divorce documents preparation services of OnlineDivorce.com, you will also get access to a Self-Help guide to a DIY uncontested divorce with all the required steps in the timeline and helpful Q-As.
Let us help you with your divorce and start your divorce in Montgomery County online now.