Online Divorce in Richland Parish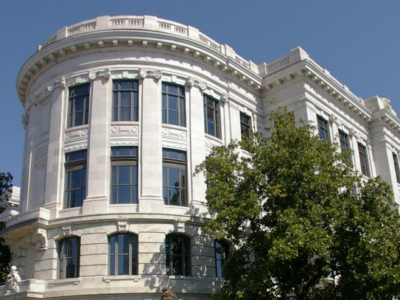 Please note: OnlineDivorce.com in Richland Parish, Louisiana, is a divorce document preparation service, not a law firm. Online Divorce is not eligible to provide legal advice. All the information below is for informational purposes only.
Nowadays, divorce does not have to be long and expensive. If divorcing spouses can reach an agreement with each other and have met Louisiana's separation requirements, they can have a relatively inexpensive and quick divorce process. Of course, how easy and cheap will depend on the specific details of a couple's situation. However, if both parties agree on child custody and parenting time, and the spouses do not have lots of marital assets to divide, a quick and affordable divorce can be their reality.
Under Louisiana's marriage and divorce laws, divorce is defined as the legal dissolution of a marriage by a court through a judicial order. Louisiana distinguishes between a non-covenant and a covenant marriage where the latter is a form of a marriage based on the couple's religious beliefs and customs and requires a procedure other than a typical divorce.
The easiest way to end a non-covenant marriage in Louisiana is if the divorce can move forward with no contest. To achieve this, divorcing couples must iron out their divorce-related issues, such as child custody and visitation, child support and alimony, division of marital assets and allocation of debts, etc. The fastest way to show the court you have reached an agreement on these matters is by you and your spouse signing a marital settlement agreement.
For those who choose to pursue an uncontested divorce in a do-it-yourself manner, OnlineDivorce.com provides the assistance necessary to make the divorce proceeding in Richland Parish, LA less complicated. As a documents preparation service, OnlineDivorce.com will complete all the necessary legal forms and provide detailed written instructions on how to file them with the court.
The length of the divorce process does not need to be excruciatingly long. Many spouses decide to sort out their differences and get a DIY divorce using the assistance that OnlineDivorce.com provides. As soon as spouses resolve their divorce-related disputes, they can save their time, money, and effort by doing an online divorce without lawyers.
In today's highly technological world, preparing divorce papers online is a simple and commendable step that will help divorcing couples get on with their lives faster and mostly easily.
Here's a quick guide on how to get a divorce in Richland Parish, LA with necessary steps and Frequently Asked Questions on how to get your own divorce by yourself.