Online Divorce in Biddeford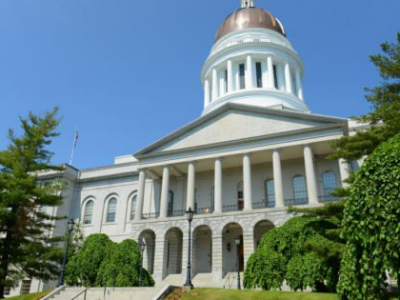 Please note: OnlineDivorce.com in Biddeford, Maine, is a divorce document preparation service, not a law firm. Online Divorce is not eligible to provide legal advice. All the information below is for informational purposes only.
Those spouses who want to have a quicker and cheaper divorce in Biddeford can do it independently without hiring a family attorney for each litigant. Nowadays, the divorce process is so simple that anyone can have a Do-It-Yourself Divorce, avoiding courtroom battles and trials. A couple only needs to submit their divorce documents at a local courthouse and resolve all divorce-related issues within a 60-day waiting period or longer. To get divorced in the fastest and easiest way in Biddeford, a couple must file for an uncontested divorce where they agree on child custody, support issues, and property division.
The beauty of an uncontested divorce is that the other spouse can fully participate, which results in a divorce by agreement. Or the other spouse can remain inactive yet cooperative, which results in a divorce by default. One can have both types of uncontested divorce without a lawyer. However, if either spouse contests any issues, such as custody and visitation or property division, legal representation is required. And the cost of divorce starts rising.
If this is your first civil action in the Biddeford court, you may feel unsure about completing the paperwork correctly and not making any mistakes that will prompt the court to reject your divorce case. OnlineDivorce.com is here to help you by preparing your divorce documents and informing you of the necessary steps in divorce proceedings, Family Law in general, and local rules in particular. After you complete a questionnaire on the OnlineDivorce website, you will obtain state-specific divorce forms and step-by-step filing instructions.
Following our clear, detailed instructions, you will get the assistance and confidence you need to quickly finish the documents preparation stage and move to the filing stage. Thus, you will initiate your divorce in a controlled and stress-free manner, being aware of the divorce timeline, and filing all paperwork on time.
The advantages of using OnlineDivorce.com include an easy-to-use document preparation service, affordable initiation of a DIY divorce, and helpful information on divorce in Biddeford.