Online Divorce in Prince George's County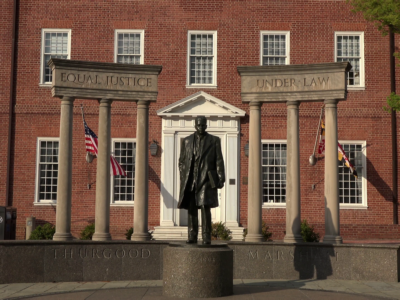 Please note: OnlineDivorce.com in Prince George's County, Maryland, is a divorce document preparation service, not a law firm. Online Divorce is not eligible to provide legal advice. All the information below is for informational purposes only.
The fastest and easiest way to get a divorce in Prince George's County, Maryland, is to apply for an uncontested divorce on the ground of Mutual Consent. This ground for dissolution allows the couple to avoid a mandatory 12-month separation before filing the Complaint. However, this is suitable only for spouses who do not have minor children. If the spouses do have children of the marriage, they can arrange an uncontested dissolution after living separate and apart without cohabitation for 12 months. This option is still affordable and quick compared to a contested divorce procedure.
Regardless of the ground for dissolution, any uncontested case implies that the spouses reach an agreement concerning essential matters of their separation, such as property division, financial issues, child custody, etc. Furthermore, this arrangement must be submitted to the court in writing along with the other divorce forms.
To terminate the marriage with minimal costs, those who arrange an uncontested dissolution have the right to get a divorce in Prince George's County without a lawyer (DIY divorce). Still, when it comes to out-of-court negotiations or preparing legal documents, which can be rather challenging, many couples resort to efficient and cheap alternative options to reduce the stress and effort required. These options include counseling, mediation, and online divorce.
OnlineDivorce.com has already helped thousands of couples in Maryland and the other US states to prepare the required documents for their case in the shortest terms. This online service selects and fills out the legal forms, customizing them for each customer, based upon his/her answers provided during an online interview and according to Maryland Family Law and the local rules of Prince George's County. The company guarantees that all of the customer's personal data and financial information will remain confidential and that Prince George's County courts will approve the paperwork with no problems or delays.
As an online document preparation service, OnlineDivorce.com offers a reliable, secure, and affordable way to get completed printable paperwork in just two days without leaving home.