Online Divorce in Franklin County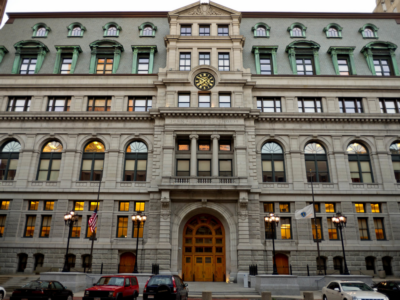 Please note: OnlineDivorce.com in Franklin County, Massachusetts, is not a law firm, so it cannot provide legal advice. As a document preparation service, Online Divorce provides the information below for informational purposes only.
There are three types of dissolution procedures recognized in Franklin County, Massachusetts. They include the fault-based, and two types of no-fault divorce (contested and uncontested). Nowadays, the absolute majority of divorcing couples prefer a no-fault procedure, since it is simple, fast, and more affordable.
The easiest and fastest way to terminate the marriage in Franklin County is a no-fault uncontested divorce, called 1A divorce in Massachusetts. This type of process implies that the parties agree to file a Joint Petition and are ready to negotiate and arrange an amicable separation by resolving all the disputed issues out-of-court.
This type of dissolution can be easy enough that many spouses organize it without a lawyer as a do-it-yourself divorce. In such a case, the most difficult part is often the paperwork. Divorce documents can be tricky and require a lot of time, which makes Online Divorce an excellent solution for uncontested cases. For a much lower price than hiring an attorney, the Online Divorce company will handle the paperwork process for you.
OnlineDivorce.com in Franklin County fills out all the required divorce papers within two days, based on the information provided by the customer with the help of an online interview. This quick and inexpensive service helps to complete the divorce forms correctly and meet all the court requirements with no effort. The customer receives printable divorce papers in PDF-format by email and can enjoy clear step-by-step instructions throughout the process.
Online Divorce takes into account the Family Law of the state, as well as local rules of the specific county and unique circumstances of each case to ensure that Middlesex Probate and Family Court will approve the completed documents with no hassle or delays.