Online Divorce in Kent County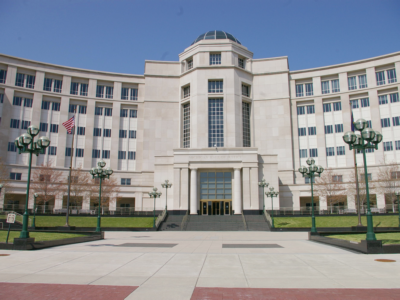 Please note: OnlineDivorce.com in Kent County, Michigan, is a divorce document preparation service, not a law firm. Online Divorce is not eligible to provide legal advice. All the information below is for informational purposes only.
In Kent County, Michigan, as with anywhere in the US, an uncontested no-fault divorce is the fastest and easiest possible way to terminate the marriage. No contest implies that the spouses reach an agreement concerning the terms of their case out-of-court, avoiding a court trial. In addition to the fact that uncontested divorces take, on average, less time than the contested ones, the total price of such a separation is also significantly lower. In a contested divorce, lawyers usually charge an hourly fee, as opposed to a flat fee for an uncontested one. However, since the legal representative's assistance in a simple uncontested divorce usually consists of only the paperwork matters and support in creating a Settlement Agreement, other more affordable and easy options can be considered.
Along with mediation, counseling, or do-it-yourself divorce, online divorce is an inexpensive dissolution alternative available for an uncontested case. OnlineDivorce.com in Kent County takes on the preparation of the required divorce forms. In some cases, the spouses may even proceed without a lawyer and arrange a quick DIY-divorce using the paperwork kit provided by OnlineDivorce.
OnlineDivorce customizes all the documents according to the individual circumstances of a couple, the family law of the state, and local rules. After answering a detailed questionnaire on the site, the client can be sure that in two days he or she will receive the printable petition and other forms for their particular case and that the Kent County circuit court will approve them.
Even though OnlineDivorce does not provide legal advice, as a divorce document preparation service, it helps to reduce costs and avoid unnecessary stress. This service assists you with filling out divorce papers in Kent County online without leaving home and without having to understand legal matters. OnlineDivorce.com also provides the clients with step-by-step guidance through the process, so every step of getting a divorce in Kent County is really straightforward.