Online Divorce in Clay County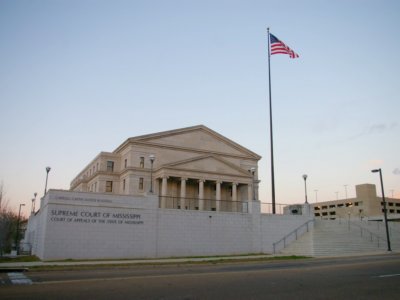 Please note: OnlineDivorce.com in Clay County, Mississippi, is a divorce document preparation service, not a law firm. Online Divorce is not eligible to provide legal advice. All the information below is for informational purposes only.
If you want to file your divorce papers in a quick, easy, and cheap way in Mississippi, OnlineDivorce.com is the right place to start. OnlineDivorce.com is an online divorce documents preparation service that enables divorcing couples to start the divorce proceedings in the fastest and easiest way.
Today, Mississippi allows divorcing couples to have a do-it-yourself divorce, in which spouses complete and file the divorce paperwork without a lawyer. However, you do not have to search for court forms and study the peculiarities of divorce law to have an uncontested divorce in Clay County, MS by yourself. We can do it all for you. OnlineDivorce.com provides its clients with up-to-date information on all aspects of dissolution of marriage, cherry-picked for each unique case.
After you finish a simple questionnaire on OnlineDivorce.com, you will get completed, printable court forms and filing instructions for the county where you reside. The DIY kit you receive will be state-specific and prepared specifically for your unique circumstances.
To make sure that your divorce documents are error-free and compliant with your state's requirements, OnlineDivorce.com keeps up-to-date with all state and local regulations and only uses court-approved documents. And to avoid any problems with the court or the proceedings, OnlineDivorce.com provides you with clear instructions and walks you through every step of the divorce process. From easy to use functions to affordable prices, OnlineDivorce.com is the perfect solution for divorcing couples who want to handle dissolution of marriage in a stress-free and effective manner.
Although DIY divorces are usually uncontested, if any obstacles occur along the way, such as the spouse refusing to get served or becoming uncooperative over child custody, support, and/or division of marital assets, you can resolve these matters through mediation or legal advice to ensure that your divorce remains uncontested.
There are many nuances that you may not be aware of unless you specifically start learning how to get a divorce in Clay County, MS. Upon reading this guide on divorce procedures, you will better understand the Mississippi timeline and the steps of getting a divorce in Mississippi.