Online Divorce in White Pine County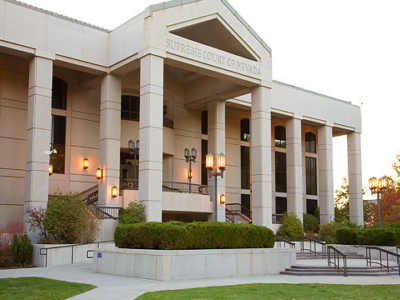 Please note: OnlineDivorce.com in White Pine County, Nevada, is a divorce document preparation service, not a law firm. Online Divorce is not eligible to provide legal advice. All the information below is for informational purposes only.
Getting a divorce in White Pine County has never been easier or cheaper than now when it is enough to do a simple questionnaire and get quick document preparation from OnlineDivorce.com. Initiate your own divorce without a lawyer and get it done in an efficient and thorough manner in White Pine County.
Whether you are with or without children, an uncontested divorce is the easiest way to get your marriage dissolved. 'Uncontested' means that the spouses literally refuse to contest issues such as child custody, marital assets, and support issues, instead of settling on an amicable agreement suitable for all the parties involved. In such a case, it is possible for the spouses to make do without legal representation, which dramatically reduces the cost of divorce. However, even if you hit a hitch in your divorce process, having no contest means that you can address it through mediation or an attorney consultation without going to trial.
OnlineDivorce.com has many years of experience in assisting divorcing couples to complete and file divorce forms timely and efficiently in White Pine County. You do not have to worry about obtaining the wrong court forms required specifically for your family situation (with children or without minor children, with or without marital assets, etc.) or about filling them out incorrectly. Just follow our easy step-by-step process, and we will complete all the forms necessary for your filing procedure and keep your private information secure at all times.
OnlineDivorce.com also provides filing instructions and gives you guidance on Family Law and local rules in White Pine County. Being knowledgeable about the divorce process and the required steps in White Pine County is one of the keys to finalizing your dissolution of marriage successfully and inexpensively. As soon as you learn how to get a divorce in White Pine County, you will realize that you can have a DIY divorce easily and affordably.