Online Divorce in Bernalillo County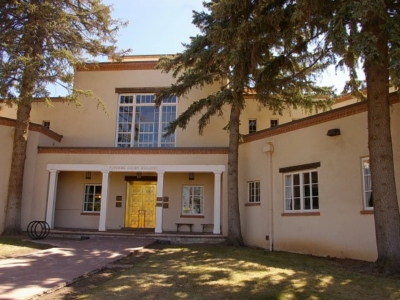 Please note: OnlineDivorce.com in Bernalillo County, New Mexico, is a divorce document preparation service, not a law firm. Online Divorce is not eligible to provide legal advice. All the information below is for informational purposes only.
If you and your spouse are on the brink of a divorce, you may find the services of an online divorce documents preparation company of great use. Leaving any emotional aspects aside, divorce is a challenging period in many people's lives simply because very few couples are familiar with the intricacies of dissolution of marriage and massive amounts of paperwork it involves. However, many states have simplified the divorce procedure to enable people to end their relationships without lengthy court proceedings and tedious legalities.
If you and your partner do not intend to contest the decision to get a divorce and you can resolve all issues of child custody, alimony, and division of assets on your own, you can even do it without a lawyer as a Do-It-Yourself divorce in. Having decided how you share custody and child support, whether either of you pays spousal support, and how you divide your marital property and debts, you can get an uncontested divorce, which is the fastest and easiest way to get divorced in Bernalillo County.
Basically, the bulk of the paperwork issues takes place when you file for divorce. You may not know how to do it and where to file. But OnlineDivorce.com is here to help you with your DIY divorce. We provide you with printable ready-to-file court forms and easy to follow filing instructions for Bernalillo County. Although you must be physically present at the local courthouse to file the completed divorce papers, getting the forms prepared is done in the comfort of your home.
Having your divorce paperwork completed with OnlineDivorce is really simple and inexpensive. You just need to fill out a questionnaire for the computer program to get the necessary details about your case. The algorithm will select the proper court forms and fill them out based on the information you provided. For example, those who have minor children will require a few additional forms. We know exactly which legal forms are required in each US state. We have assisted hundreds of divorcing couples in New Mexico and are happy to help you too.