Online Divorce in Logan County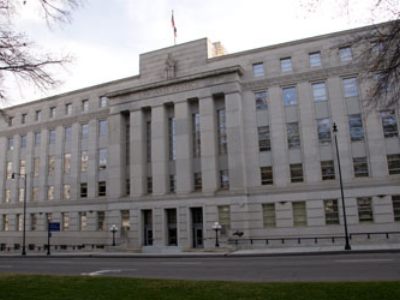 Please note: OnlineDivorce.com in Logan County, North Dakota, is a divorce document preparation service, not a law firm. Online Divorce is not eligible to provide legal advice. All the information below is for informational purposes only.
Divorce in Logan County is typically fast and inexpensive if you and your spouse agree on the marriage's key terms. But is it possible to divide assets, child custody responsibilities, and financial issues with no hassle and no contest? Thousands of our customers are evidence that it is indeed possible when divorcing spouses are well aware of their options and want to deal with their marriage's dissolution cleanly and healthily. An uncontested divorce is a way to have it.
What are the necessary steps in an uncontested divorce? Filing the paperwork and meeting divorce requirements. If you addressed property, alimony, and custody issues (in a divorce with children), you could arrange the filing of divorce papers by yourself without a lawyer. Simply obtain the court forms required for your case, complete them, and submit them to the court. It is that easy.
Regardless of self-help centers and online resources that Logan County provides for divorcing couples, many people prefer to have some guidance. At the same time, the court's staff is not permitted to consult visitors and provide legal advice. Online resources, such as OnlineDivorce.com, are set up to help people like you.
If you want to be confident that you have the correct forms and complete them error-free, OnlineDivorce.com is a divorce documents preparation service you can trust. Here you get state-specific divorce forms completed based on the exact details of your case, information on North Dakota Family Law, and a thorough guide on how and where to file for a divorce. We ensure you get a packet of court-approved printable forms by asking you family-related questions on the website. Our detailed written instructions will walk you through the steps of completing and filing the paperwork.
The possibility to complete the forms online significantly facilitates the initiation of divorce for many people. Not only do you save money on legal representation by having a Do-It-Yourself divorce, but also you complete documents at your own pace in your comfort zone. Start your own divorce the easiest way and file the paperwork in Logan County, ND with Online.Divorce.com.