Online Divorce in Tulsa County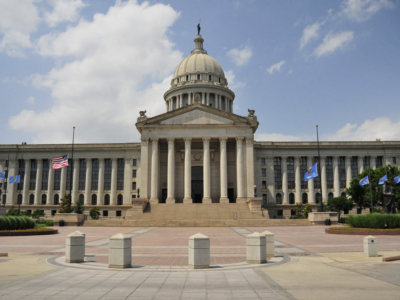 Please note: OnlineDivorce.com in Tulsa County, Oklahoma, is a document preparation service, not the law firm, so this resource cannot provide legal advice. OnlineDivorce offers the following material for informational purposes only.
Are you thinking of getting a divorce in Tulsa County? Most spouses are looking for the easiest and fastest way to terminate the marriage.
Do-it-yourself divorce without a lawyer is usually a cheap and simple option available for spouses who can reach an agreement concerning the essential terms of their separation, and write up a Settlement Agreement on their own, out-of-court. After that, the party who initiates the case shall select, fill out, and file the divorce documents with the relevant court.
However, even an uncontested divorce can have its pitfalls and difficulties. OnlineDivorce.com offers its services for those spouses who do not want to hire a lawyer for their uncontested case but do not want to deal with the paperwork by themselves.
Utilizing OnlineDivorce.com allows you to avoid the bureaucratic challenges and makes paperwork preparation for the dissolution of marriage as quick, affordable, and easy as possible.
OnlineDivorce.com provides only relevant Oklahoma divorce forms authorized for use in Tulsa County courts. It completes them according to the Family Law of the state, Tulsa County local rules, and circumstances of a particular case.
The customer can receive printable divorce forms by email within two business days, along with easy-to-follow step-by-step instructions for the filing process. OnlineDivorce.com helps to make an uncontested divorce inexpensive and straightforward, ensuring the court approval of the papers.