Online Divorce in Gilliam County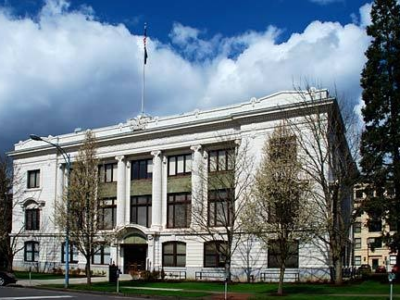 Please note: OnlineDivorce.com in Gilliam County, Oregon, is a divorce document preparation service, not a law firm. Online Divorce is not eligible to provide legal advice. All the information below is for informational purposes only.
Having no mandatory waiting period or fault-based grounds for divorce, Oregon provides preconditions for moving through the divorce timeline in a quick and time-efficient manner. Divorce in Gilliam County can be fast and easy if you and your spouse agree to end the marriage and have no contest over children and property.
The first step to a divorce in Gilliam County is filing divorce paperwork. And you can do it on your own without hiring legal counsel. The process of filing divorce papers is straightforward in Gilliam County. You obtain the legal forms, fill them out, and bring the documents to your local courthouse to file with a court clerk.
The tricky part is knowing which forms to fill out without a lawyer. Luckily, OnlineDivorce.com makes it easy. Complete a quick questionnaire to answer how long you have lived in Oregon and have been married, whether you have children and property together with your spouse. Based on your answers, the computer algorithm will see whether you qualify for a Short Form Dissolution (also referred to as a Summary Dissolution) or a regular divorce filed by co-petitioners and select the necessary court forms. With OnlineDivorce.com, you get state-specific printable court forms and easy-to-follow filing instructions.
Submitting the divorce documents to the court begins the divorce in Gilliam County. In many aspects, the couple's ability to negotiate and compromise decides how long it will take them to finalize their divorce. In Gilliam County, a simple divorce process can move rather quickly. But to have a fast and easy Do-It-Yourself divorce, divorcing spouses need to do their part of the deal – sort out custody, support, and financial issues.
Using the assistance of the online divorce documents preparation service OnlineDivorce, you can deal with this life-changing event in an affordable and stress-free way. However, if you intended to apply for an uncontested divorce but failed to come to terms with your spouse, it does not mean that you cannot get a divorce. Seek counsel and solve your problems with legal help.
OnlineDivorce.com is there to help you by providing and completing the court forms. The following short guide on the most common divorce questions and procedures will help you understand how divorce works in Oregon.