Online Divorce in Delaware County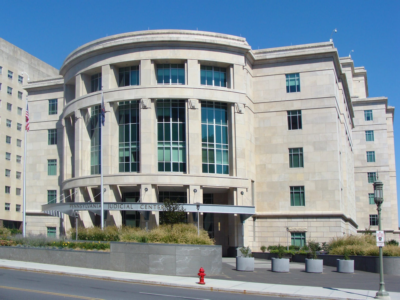 Please note: OnlineDivorce.com is a paperwork drafting service, not a law firm. We cannot give you legal advice. However, we do our best to provide you with correctly completed divorce paperwork quickly and at affordable prices.
Those who want to get a divorce in Delaware County are seeking the fastest and easiest way to arrange this challenging process.
An uncontested divorce is the first step in arranging a straightforward and stress-free divorce process in Delaware County, PA. This is when both parties agree to file for divorce and not contest the case. By resolving all the essential matters of the separation jointly, the spouses can avoid a lengthy divorce trial.
Spouses who can reach an agreement on their own on important issues like child custody, property division, and alimony, have the right to arrange even a simple do-it-yourself divorce in Delaware County. DIY-divorce means that the couple goes through the divorce process without a lawyer or any other legal representatives. The most complicated task for such a couple is to collect, fill out, and file the necessary divorce forms and documents.
In the U.S., required divorce papers vary depending on the state and county. Delaware County is no exception. Therefore, it can be difficult to sort out which legal forms are relevant for a particular court and divorce case.
This is where OnlineDivorce.com comes into play. OnlineDivorce.com is an easy and inexpensive option for completing divorce paperwork. For a low flat rate with no hidden fees, OnlineDivorce.com will assist you in determining, collecting, and completing the necessary documents. Compared to attorney fees for uncontested cases, the service is much cheaper, often saving customers hundreds of dollars on divorce paperwork preparation.
Based on the information provided by the client, OnlineDivorce.com accurately prepares all the necessary paperwork, taking into account the peculiarities of each case so that you can receive the court-ready package of printable forms within a couple of days. Since the reliable service is available online, you can complete the whole process without even leaving the comfort of your home, and at any time that is convenient for you.