Online Divorce in Kent County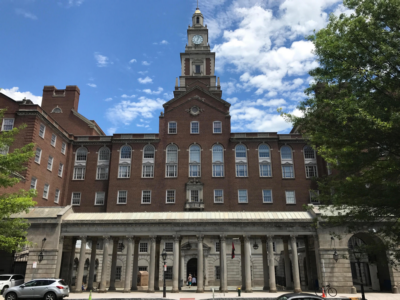 Please note: OnlineDivorce.com in Kent County, Rhode Island, is a divorce document preparation service, not a law firm. Online Divorce is not eligible to provide legal advice. All the information below is for informational purposes only.
If you wish to end your marriage as inexpensive as possible and as fast as a legal process in Kent County allows, we recommend an online divorce. Although Rhode Island has not yet approved e-filing, online document preparation is possible and very convenient. Sitting at your computer, you can carefully follow written instructions and look up local rules and any terms from Family Law unfamiliar to you.
If both parties agree, they can have a divorce the fastest and easiest way possible. Divorce gets complicated and expensive if divorcing spouses contest each terms of the divorce. In turn, if spouses are having no contest, the length of divorce process can get significantly shorter and legal fees radically cheaper, if any at all. OnlineDivorce.com asserts that those who are having an uncontested divorce can do it without legal representation.
OnlineDivorce.com will provide you with completed divorce documents as soon as you fill out a questionnaire on our website about your family situation. OnlineDivorce.com offers packets of printable forms for uncontested divorce cases, whether you're pursuing divorce with minor children or without.
As soon as your divorce paperwork is completed, you will need to bring it to a local courthouse in Kent County, if either you or your spouse lives there and submit it to the court's clerk. All steps of a filing process are explained in an OnlineDivorce guide on a Do-It-Yourself divorce. If any adjustments or corrections are needed, you can access your online divorce forms at no additional charge.
Besides, you are not left alone with your papers, being unsure what to do next. In addition to state-specific forms, OnlineDivorce.com provides divorcing couples with written instructions on how to file and what steps to take in the divorce process.
The goal of OnlineDivorce.com is to assist divorcing spouses in DIY divorces. Start your own divorce in Kent County by completing and filing their paperwork with OnlineDivorce.com. Prepare your divorce documents online without a lawyer and initiate your divorce right now.