Online Divorce in Union County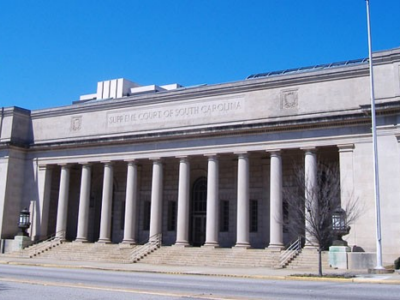 Please note: OnlineDivorce.com in Union County, South Carolina, is a divorce document preparation service, not a law firm. Online Divorce is not eligible to provide legal advice. All the information below is for informational purposes only.
Many associate a divorce with a nerve-racking emotional roller-coaster and time-consuming bureaucratic red tape, but it doesn't necessarily have to be that way if divorcing spouses can iron out their differences before or during a divorce process. South Carolina offers a simplified procedure as the fastest and easiest way to get divorced.
A simple divorce also referred to as an uncontested divorce, can happen if the spouses have no contest over children, property, finances, and debts. You only have to memorialize on paper what you and your spouse agree on regarding divorce-related issues and file a Petition for Divorce with a local Family Court division.
Although all divorce paperwork can be completed and filed without a lawyer, many divorcing couples in South Carolina go to OnlineDivorce.com for assistance with the documents. OnlineDivorce.com does not give legal advice and does not represent clients in the court but can help fill out divorce papers and give instructions on how to file them with the court.
'Online divorce' does not mean that you can file for divorce online. South Carolina Law requires each petitioner to personally deliver the completed forms to the court and personally file them with the court clerk. However, OnlineDivorce.com simplifies what many consider to be the most challenging part of the process - the paperwork. By using OnlineDivorce.com, divorcing spouses can get their divorce forms completed from the comfort of their own homes in the shortest time possible. Users only have to complete a simple online questionnaire, and OnlineDivorce.com will do the rest. The printable documents will be made available within two business days, along with easy-to-follow filing instructions.
If you and your spouse are still in the middle of resolving parenting schedules, visitation time, division of assets and debts, and maintenance, you can yet have an uncontested divorce. You will just need more time and may need to hire experts to sort out custody, support, and property division. But South Carolina courts even offer divorcing spouses mediation and couples counseling to help them end their marriage amicably.
OnlineDivorce.com is an inexpensive option for those who want to have a Do-It-Yourself divorce and keep the cost of divorce down. Start your divorce online by completing the court forms and follow the necessary steps below to take your DIY divorce to court.