Online Divorce in Bennett County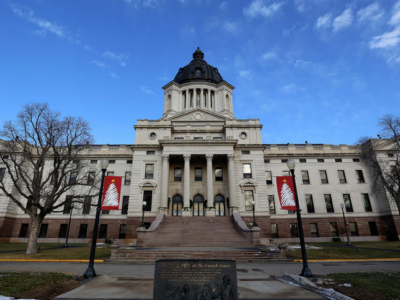 Please note: OnlineDivorce.com in Bennett County, South Dakota, is a divorce document preparation service, not a law firm. Online Divorce is not eligible to provide legal advice. All the information below is for informational purposes only.
High legal fees prompt many divorcing couples to seek DIY divorces. A Do-It-Yourself divorce is an affordable option available in Bennett County for couples who can agree on the terms of the divorce and not take it to trial. Although it is easy to find self-help resources for completing and filing, each state has unique requirements. Failure to meet divorce requirements may result in denying a divorce and starting the procedure all over again.
OnlineDivorce.com provides divorcing couples with printable divorce legal forms and assistance in preparing divorce documents for filing in Bennett County. The easiest way to have a fast and simple divorce is an uncontested divorce where neither spouse contests the fact of getting a divorce and any divorce-related issue.
There is a short questionnaire on the website to ensure that your case is uncontested and qualifies for OnlineDivorce.com to help you. Depending on whether you have children and agree on your divorce terms, your answers will tell the system which court forms your case requires. All our forms are state-specific and court-approved, and your personal information is 100% secure with us.
OnlineDivorce.com provides written instructions on how to fill out the forms and detailed explanations of all steps in a divorce process. Together with your spouse or by yourself, you can do it in a comfortable space of your choice. Take your time and read instructions as many times as you need. Next, we help you with our step-by-step court-filing instructions. You take the completed paperwork to the courthouse personally and file it with the court's clerk.
Using OnlineDivorce.com is a popular option because it is easy, convenient, and cheap. You control the start of the process, and you know the divorce timeline. Our services are helpful to those wanting to initiate a divorce in Bennett County and learn how to do it without a lawyer.