Online Divorce in Angelina County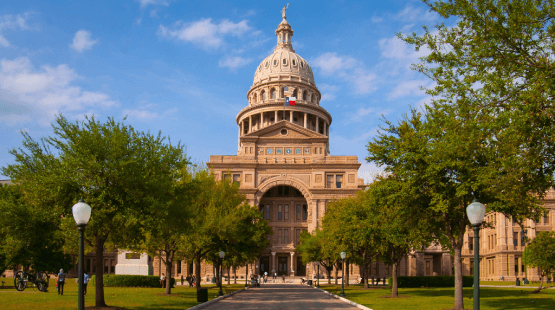 Please note: OnlineDivorce.com is not a law firm. The materials provided by this website are for informational purposes only and should not be perceived as legal advice.
If you both agree on the divorce, and the terms of the separation, you can avoid a trial and save time and money by pursuing an uncontested divorce. You can make the process even more straightforward and inexpensive by using the help of OnlineDivorce.com for your amicable uncontested dissolution.
Onlinedivorce.com offers an affordable solution to simplify the process of divorce paperwork preparation. For a fair price, and with no hidden fees, we will prepare all the legal forms required for your specific case and provide you with step-by-step written instructions on how to file the documents in your county.
The printable divorce forms provided by our service are always court ready and accurate since we take into account all the peculiarities of Texas Family Law as well as the filing requirements and unique circumstances of each customer. We offer you an excellent solution to complete your divorce papers quickly and stress-free.
Preparing divorce forms online in Texas is becoming increasingly popular. Many people have already appreciated the comfort and ease of preparing documents without leaving home. Your time can be managed more efficiently when you are not spending hours dealing with paperwork or visiting the clerk's office multiple times.
Online divorce is available for every couple going through an uncontested divorce, even if children and marital property are involved in the case. Just start with our simple online questionnaire. You'll see that drafting divorce paperwork is easier than you ever imagined.
If you are worried about the security of your information by using an online service. Don't be. OnlineDivorce.com ensures that your data is 100% secure. We protect your information, and nothing is filed until you submit the divorce documents to the Clerk of Courts.
OnlineDivorce.com is a reasonable solution for managing paperwork issues in Texas. Our service is trusted by thousands of customers all over the US.