Online Divorce in Monroe County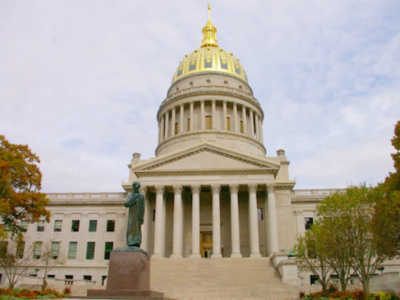 Please note: OnlineDivorce.com in Monroe County, West Virginia, is a divorce document preparation service, not a law firm. Online Divorce is not eligible to provide legal advice. All the information below is for informational purposes only.
Having an amicable divorce in West Virginia is a reality for many divorcing couples nowadays. In Monroe County, spouses can facilitate their divorce proceedings if they agree on all the divorce-related issues before the judge starts reviewing their divorce paperwork.
The two most contentious aspects of any divorce are children and money. If you and your spouse do not have children together, much marital property to share, or can manage to agree and compromise on child custody, support, alimony, and property division, you can have a relatively fast and easy divorce in Monroe County.
Many couples worry about the cost of the divorce process and legal fees. However, if you elect to have an uncontested divorce, you don't need to hire an attorney. You can submit the divorce documents and start a divorce on your own. Having a divorce without a lawyer is known as a Do-It-Yourself divorce, and it allows many couples to end their marriage in an affordable way. However, before you start, you are advised to learn about the necessary steps and legal procedures in a DIY divorce in Monroe County.
OnlineDivorce.com is a document preparation service that assists divorcing couples in Monroe County to complete and file legal divorce forms. Choose OnlineDivorce.com to avoid feeling stressed and confused when filling out court forms. We provide state-specific divorce forms suitable for your family situation (with or without minor children) and easy to understand filing instructions. Informational packets guide you through every step in the divorce timeline so you can feel confident in what you do.
E-filing is not available in West Virginia at the moment. You will need to bring the completed and notarized paperwork to the courthouse and file it with the court's clerk. By using OnlineDivorce.com, you don't need to worry about filing the wrong forms. The automated packet will only include the forms that fit your specific situation. At a very reasonable price, you get court-approved printable forms filled out based on your case's circumstances, and all your data will be 100% secure.
Before starting your divorce, learn more about how to get a divorce in Monroe County on your own.