Online Divorce in Rock County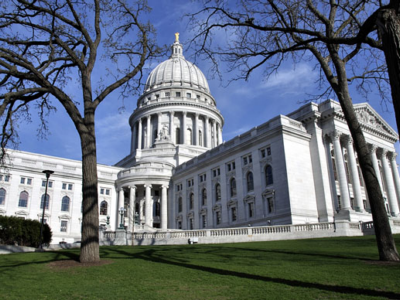 Please note: OnlineDivorce.com in Rock County, Wisconsin, is a divorce document preparation service, not a law firm. Online Divorce is not eligible to provide legal advice. All the information below is for informational purposes only.
Each US state follows its own marriage and divorce laws with legal nuances varying from county to county. Although Wisconsin State Law provides a basic structure for divorce, it can differ somewhat for each of the state's 72 counties. That is why couples on the brink of a divorce appreciate some help with the intricacies of family law in Rock County.
Nowadays, many married couples getting a divorce are well aware that they do not necessarily need to hire an attorney to file a divorce petition at a local courthouse. You can choose to have a DIY divorce, which is usually a fast, cheap, and simple way to get divorced and rather inexpensive.
To do so, you need two things. First, make sure that you and your spouse agree to have an uncontested divorce. No contest means that the spouses are able to iron out their differences before they go to the court. Besides, an uncontested divorce is the easiest way to get a divorce in Rock County because a divorce case does not go to trial and does not take longer time.
Second, educate yourself on nuances and intricacies of the divorce process in Rock County. In this, you will need some guidance with completing the divorce paperwork.
If you are pursuing a divorce by yourself, it is important to have a general grasp of what is ahead of you in terms of court proceedings and completing the necessary paperwork. Choosing to proceed without a lawyer, you must familiarize yourself with court procedures, family law, and the average cost and length of divorce process.
Even if you know all the steps to do your own divorce, you can still seek legal aid or hire an attorney for some specific tasks (e.g. marital settlement agreement). The general rule of thumb is that the fewer ties the spouses have, the easier their divorce is. If you have no minor children and very few marital assets, there is basically nothing that needs to be divided. So handling the divorce paperwork and court proceedings on your own, without an attorney, will be pretty easy.
It is important to note that although court staff can help you with completing the court forms, they cannot give you legal advice. To assist you with legal issues, the Wisconsin courthouse has a self-help law center where litigants can learn about Wisconsin law and court procedures.
OnlineDivorce.com is a reputable service that assists couples in Wisconsin to complete divorce paperwork online. Using this website, you will receive a printable packet of completed divorce forms valid for Rock County, along with step-by-step instructions on how to file the papers. OnlineDivorce.com follows changes in local rules and Family Law in each state, so the forms you get will be up-to-date and valid per the requirements of the Wisconsin Statute. As an online document preparation service, OnlineDivorce.com has become an inexpensive solution for hundreds of couples in Rock County, WI.
By choosing OnlineDivorce.com as the fastest way to get a divorce in Rock County, WI, it does not mean that you can avoid the mandatory waiting period of 120 days. Rather, you get qualified help and written instruction on how to get your divorce papers completed online. It is definitely an easy start. However, how quickly and efficiently the finalization of your divorce occurs will depend on the details of your case and divorce proceedings.
Please note that Rock County currently requires all petitioners who seek divorce to file their documents electronically. That is why if you want to file your divorce paperwork without an attorney, OnlineDivorce.com will provide you with only relevant and correct legal forms completed with the knowledge of unique rules of Rock County.