Online Divorce in Park County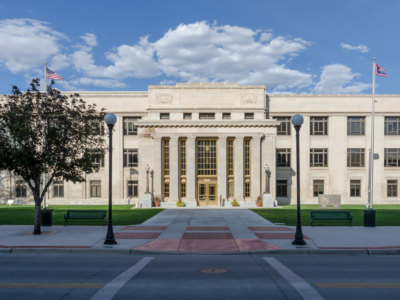 Please note: As a document preparation service OnlineDivorce.com in Park County, Wyoming, is not eligible to provide legal advice.
All the information below is presented for informational purposes only.
All couples who want to terminate the marriage would probably like to go through this process with minimal cost and stress.
In Park County, Wyoming, like everywhere in the US, the first step for getting a divorce in the easiest and fastest way is refusing to contest the case. Although each dissolution of marriage is unique, most uncontested divorces are relatively quick and simple.
When a court trial is unnecessary, neither party has to think about the per hour price of an attorney's services. They may resort to a paralegal's assistance or pay a cheaper flat rate.
And finally, the spouses who can reach an agreement out-of-court concerning such crucial terms of their separation as child custody, property division, or alimony can even try to arrange a do-it-yourself divorce without a lawyer.
In such a case, the party who initiates the proceeding has to select, fill out, and file the needed paperwork with the court following the rules of civil procedure in Wyoming.
OnlineDivorce.com provides help for all those spouses who are interested in a DIY-divorce option but do not want to cope with all the complex bureaucracy by themselves.
This online paperwork preparation service takes on all the issues related to selecting and completing legal forms.
OnlineDivorce.com fills out the necessary divorce forms authorized for use in Park County courts, based on the answers the user provides by completing an online interview. All the peculiarities of a particular divorce case are taken into account, along with Wyoming family laws and the filing requirements.
Thus, the customer can receive ready-to-file printable documents by email within two business days, along with easy-to-follow step-by-step instructions for the filing process.
OnlineDivorce.com is committed to ensuring an inexpensive, fast, and stress-free process of paperwork preparation for an uncontested divorce for all couples, regardless of whether they have minor children or marital property.